Does your Yaesu VX-series HT look like this?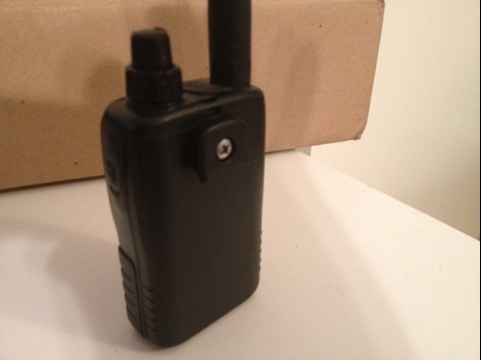 The plastic belt clips are notorious for breaking. There is a solution. Buy a cellphone clip for Nokia phones. I found mine at Amazon:
Nokia Belt Clip for Nokia 5100, 6100, and 7100 Series Phones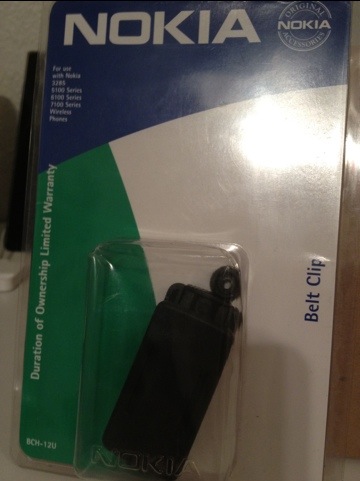 Remove the old broken clip by unscrewing: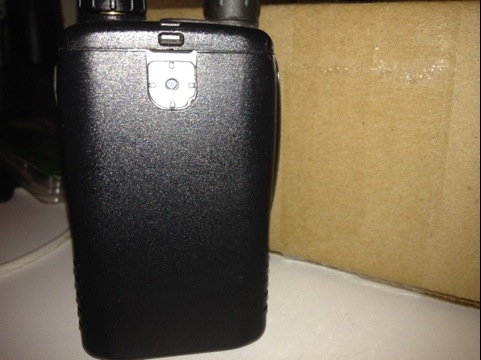 There is a small hook-shaped metal clip on the end of the Nokia button whcih is designed to slip under the battery cover on the phone. It is held in place by a rivet. We don't need it for the Yaesu, so use a drill bit slightly larger than the hole in the rivet and drill it out.
Now the screw for the clip will fit easily into the hole. Attach the new button clip to the Yaesu: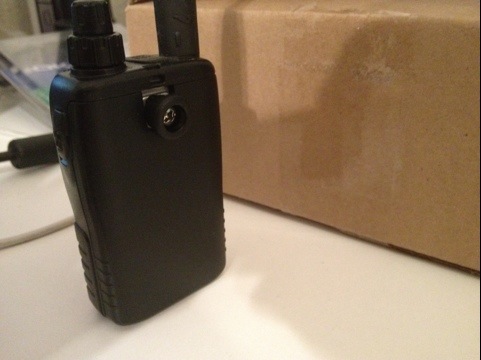 Voila! A new, sturdy, easy to use belt clip holder for the Yaesu HT.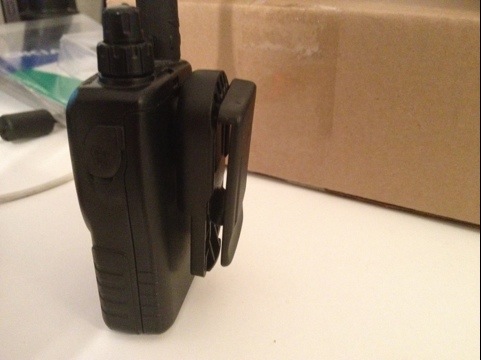 Big tip of the hat to KB2LJJ for this idea. His technique suggests cutting off the clip, I think drilling out the rivet is a neater solution.