Here's my 6 meter contesting setup this year (I can also put up the Moxon if needed).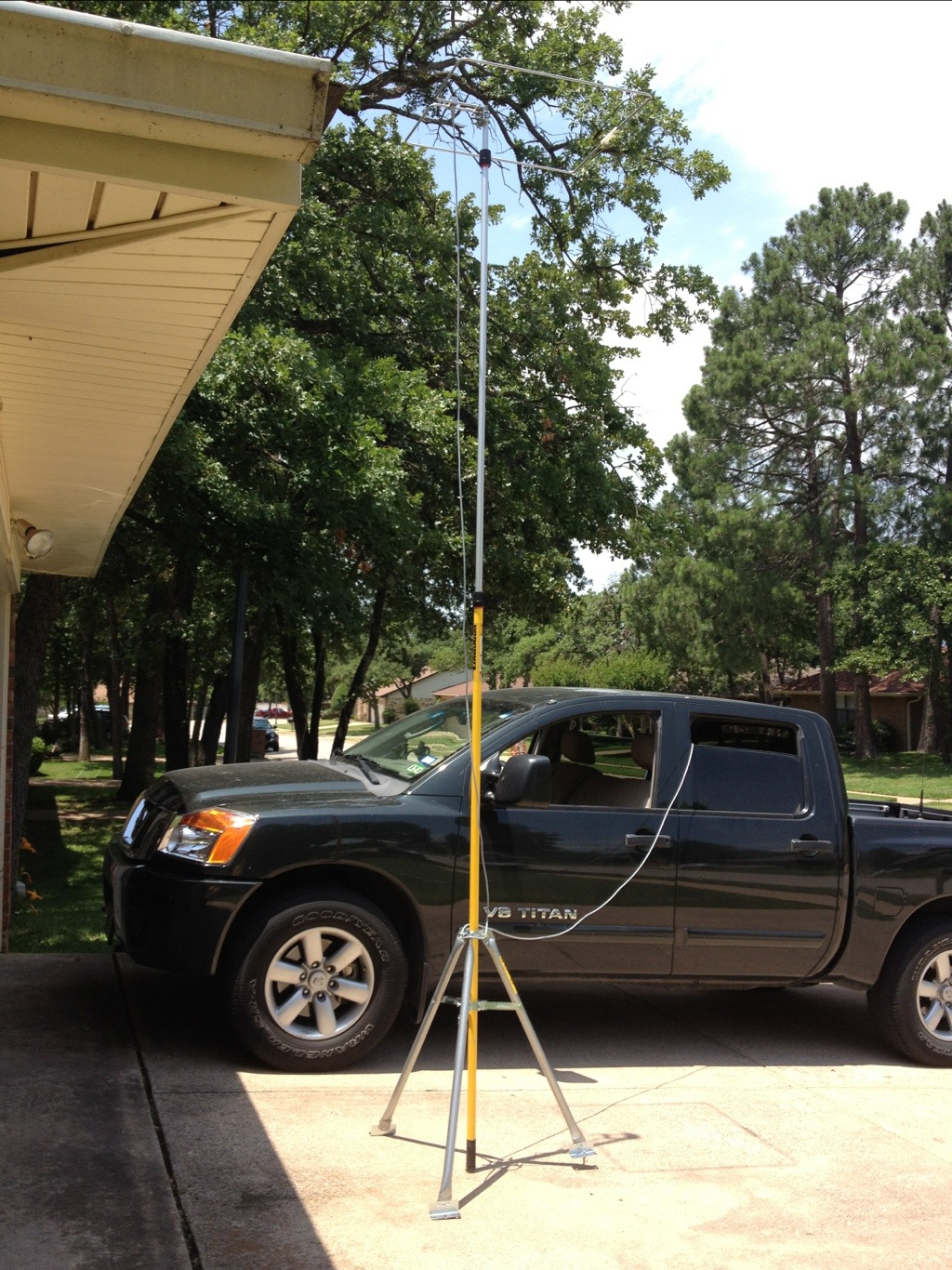 I can also bolt it to the bed rails on the back of the truck. Extreme 6 meter mobile?
Now I'm just waiting for the opening ….
Update: This arrangement got me 9 6 meter QSOs during today's opening. Looking good.